Famous JetBlue Flight Attendant, Steven Slater, Releases Memoir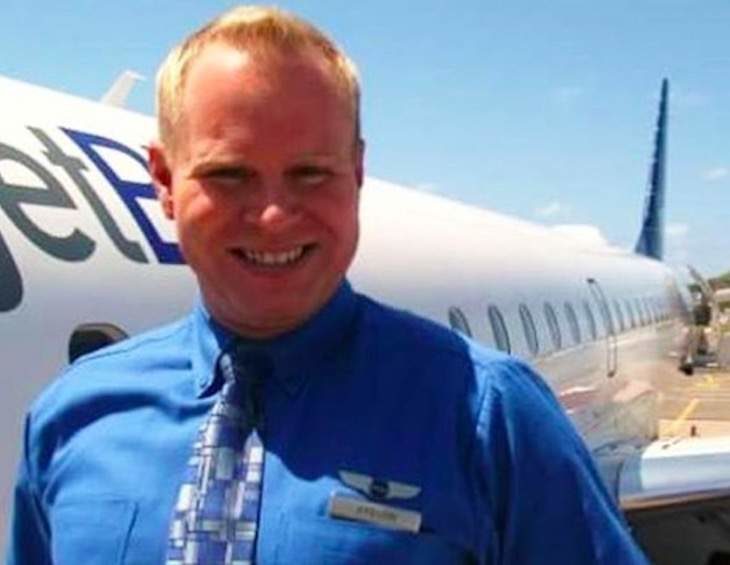 Titled "Wingwalking," the publication includes details of the incident and exposes his struggles with bipolar disorder, suicidal idealization, and a powerful addiction that brought him to his knees.
WATCH  STEVEN'S APPEARANCE ON THE JET SET HERE!  
When veteran flight attendant Steven Slater told off his startled passengers and slid down the emergency escape slide of a JetBlue airplane on a sunny summer's day at New York's Kennedy Airport in 2010, he said goodbye to the world as he knew it. Overnight, Slater became a media sensation and working class hero. Now, for the first time, Slater writes in his own words about what really happened that fateful day at JFK and shares his experiences of the surreal whirlwind that is overnight celebrity.
But behind the splashy headlines, Slater fought battles no one knew anything about. In Wingwalking, Slater shares his lifelong journey through bipolar disorder, suicidal idealization, and a powerful addiction that brought him to his knees. Slater recounts treasured memories of a privileged childhood as the son of an airline pilot and the gift of exotic travel his intrepid parents bestowed upon him growing up.
He invites the reader into his younger years and arduous and painstaking process of self discovery as a gay man stifled by a small town and his great escape to the big city and a career as a flight attendant that spanned the globe with some of the world's leading airlines.
Sidelined by trauma and harrowing PTSD, Slater sought refuge in drugs and alcohol and found himself homeless on the streets of Los Angeles' Skid Row, lost in virtual obscurity and hopelessness. Slater fell into an underworld of danger and violence, barely escaping with his life. He lost his mind and was locked away from society in a succession of hospitals and psych wards. Yet, Slater is a born survivor, and fought valiantly for his safety and his sanity, prevailing over both his abusers and a mental health system that rendered him voiceless and powerless.
At times hilarious and sometimes heart-wrenching, Wingwalking introduces the reader to the man behind the myth. Slater writes with startling candor and brilliant authenticity about what many face, but few speak of.
Ultimately, Wingwalking is a story of resilience and transcendence and offers the reader hope and encouragement. Slater's story is a true testament to the human spirit.
Comments & Discussion